I've been thinking a lot lately about what are the most important comics of the past two decades. There are a lot of great books to choose from, and each one has its own reason why it made an impact on the industry. I narrowed my list down to a few select choices that I think have done more to shape the comic book industry as we know it. Without any of these issues, the comic book landscape would look vastly different from what it looks like today. Let's take a look, shall we?
1. Bone #1 by Jeff Smith (1991)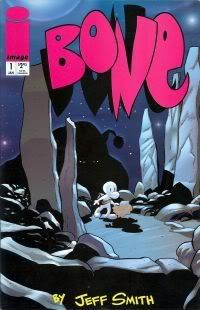 Jeff Smith's delightful all-ages fantasy series was one of the most acclaimed and successful titles of the past two decades. It's also one of the most widely read series in recent times, with thousands of copies of the title's collections appearing in libraries and schools all around the world. With that kind of exposure, I'd say that Bone has done more to hook young kids on comics than any other series.
2. Youngblood #1 by Rob Liefeld(1992)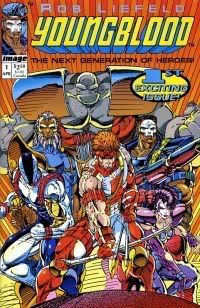 The formation of Image Comics was a groundbreaking moment for the comic book industry for several reasons, not the least of which for what the company did to advance the cause of creator rights. It also proved that Marvel and DC didn't have a complete stranglehold on the superhero genre, and that their dominance of the comic book marketplace could be challenged. Liefeld's Youngblood #1 was the first comic released under the Image banner; and with nearly one million copies sold, it proved that the risks the Image founders took by breaking away from Marvel would pay off in major ways.
3. Starman #0 by James Robinson, Tony Harris and Wade Von Grawbadger (1994)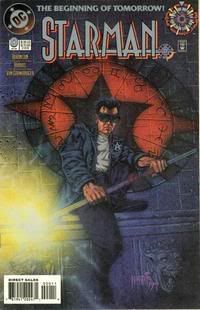 James Robinson's critically acclaimed opus starred Jack Knight, who had reluctantly assumed the mantle of the titular hero from his father, Ted Knight, the Golden Age Starman. Other Golden Age heroes like the Sandman, Hourman, and Green Lantern made frequent appearances and played important roles in several storylines. Starman brought the Golden Age of superheroes back into the spotlight and made it relevant again, paving the way for DC's 1999 revival of the Justice Society of America in a new series. Robinson co-wrote the first four issues of JSA with David Goyer, and after Robinson's departure, a young writer named Geoff Johns joined Goyer as co-writer. The rest, as they say, is history. Johns became a huge star in comics while working on JSA, and is now perhaps the most important creator at DC, thanks to his work on Infinite Crisis, Green Lantern: Rebirth, and more.
4. Ultimate Spider-Man #1 by Brian Michael Bendis, Mark Bagley and Art Thibert (2000)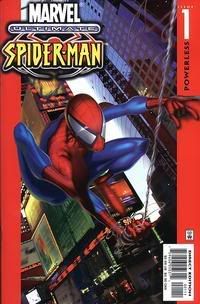 This one's pretty simple to explain. Ultimate Spider-Man thrust Brian Michael Bendis into the limelight and made him the most popular writer in comics. These days, he's the main creative force behind the Marvel Universe. His storylines Avengers Disassembled, Secret Invasion and Dark Reign set the current direction of the 616, and it's safe to say that Bendis will continue to play an important role in leading Marvel in the future.
5. Here's where you come in, gentle readers. I had a number of ideas for what should be the fifth comic on the list, but since I couldn't decide on which one to go with, I thought it might be fun to get your input. What other comics from the past two decades have had a major impact on the industry? List your choices, and why you think they're important. And let me know if you disagree with any of my choices.