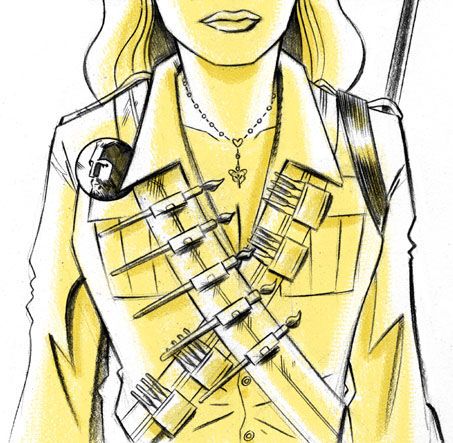 The Vertigo panel at NYCC left me fairly salivating for new upcoming books, but even among the awesomeness promoted there (new Mike Carey series! New original Peter Milligan series!) there was one book that stood out for me as something I had to have, ASAP.
Dean Haspiel announced an original graphic novel written by the woman he described as his "second mother," Inverna Lockpez. Lockpez, an artist, is from Cuba, and there was a lot Haspiel didn't know about her past. So recently, when he asked her to "purge" after reading some of his works, he found out a lot of her incredible story–and brought her to Karen Berger to pitch a comic.
I'm fascinated by this for a lot of reasons. One, of course, is that I really like Dean Haspiel. As an artist, and as a person, and when he says this will be his most personal project, I really want to see what he'll turn out. But more than that, I am fascinated with the story. Here in the U.S., what we hear about Cuba is pretty simplistic. I am thrilled with the idea of getting a story from the ground, from a person who saw good and bad, but lived through it all.
And yes, part of me is even more thrilled that it's a woman. Because stories like this one–Lockpez was a surgeon, and in Castro's militia–so often revolve around men. And while I don't think fundamentally the story is that much different, I still like to see women's stories told.
Learning history on a grand scale, the themes and political actors, is of course important, but I think that we only really feel history when we see the events through one person's eyes. Comics and graphic novels offer a unique way to tell these stories, providing visuals as effective as the biggest Hollywood blockbuster, but on a scale that's accessible and feels more intimate, somehow.
I don't want to wait til 2010!